About David Bernhardt
53rd United States Secretary of the Interior
The only person to ever be confirmed by the U. S. Senate to serve as secretary of the Interior, deputy secretary (chief operations officer) and solicitor (chief legal officer) of the Department of the Interior in its 174-year history.

While serving as the 53rd secretary of the Department of the Interior, David led a U.S. cabinet department with an asset portfolio that exceeded $300 billion, a $16 billion annual budget and nearly 70,000 employees through a period of transformational improvement and change.

A creative problem solver, David focused his efforts to further conservation stewardship, expand opportunities for access to hunting and fishing on public lands, drove regulatory change, and worked to enhance our nation's energy independence.

Among other duties, he led the Trump administration's effort to enact the Great American Outdoors Act and President Trump tasked him with playing a key role on initiatives such as addressing the threat to the domestic supply chain from reliance on critical minerals from foreign adversaries and serving as co-chair of the One Trillion Trees Interagency Council.

Before serving as secretary, David served as deputy secretary at Interior, where he led many significant initiatives ranging from: creating and implementing policies and practices to address a systemic culture of harassment in the workplace; modernizing business processes related to permitting authorizations and denials; dramatically improving the ethics program; and developing one of the most diverse leadership teams in the department's history.

David serves as senior counsel at a law firm in Washington DC and is involved several non profit endeavors. For example, David is the Chairman of the Center for American Freedom with the America First Policy Institute (AFPI) and serves on the advisory board for Advancing American Freedom (AAF).

In addition, in May of 2023 his memoir entitled, "YOU REPORT TO ME, Accountability For the Failing Administrative State" is expected to hit the bookstores.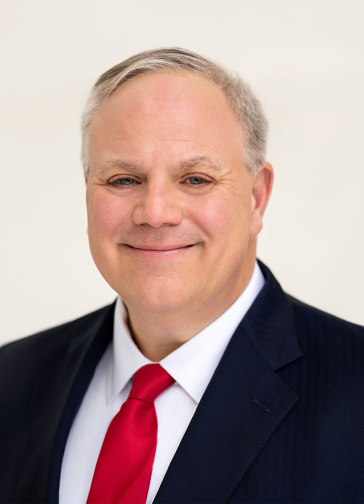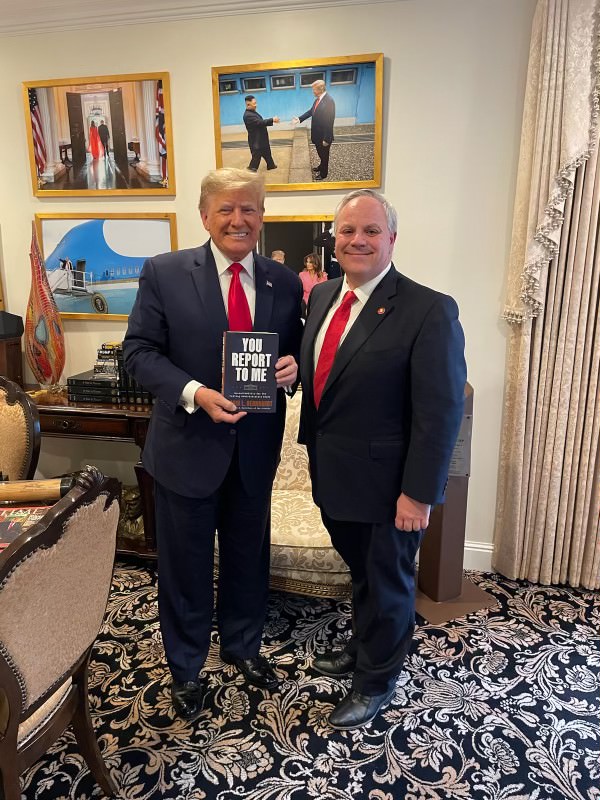 ""David L. Bernhardt was a tough and capable cabinet leader as my Secretary of the Interior. He was a "bulldog" when advancing many of my great achievements at Interior and putting America on the road to energy dominance and deregulation. He never backed down, and he pushed very hard to get big results at a historic pace. David authored a great book highlighting what it was like reporting to me while dealing with Radical Left bureaucrats. The book contains his views for draining the swamp and getting out government back in the business of working for you, the American people. It is GREAT!"
– Donald Trump, 45th President of the United States"
---
Book david bernhardt
for a speaking event
David Bernhardt, the former Secretary of the Interior, is an experienced and knowledgeable speaker who can provide valuable insights into government leadership, conservation stewardship, energy independence, and regulatory change. As the only person in history to have held the positions of secretary, deputy secretary, and solicitor of the Department of the Interior, David has extensive experience leading a cabinet department with a vast asset portfolio and a significant budget. He is a creative problem solver who has focused his efforts on improving conservation stewardship and expanding opportunities for access to public lands. David is also a key player in important initiatives such as the Great American Outdoors Act, addressing critical minerals from foreign adversaries, and the One Trillion Trees Interagency Council. His diverse leadership experience, combined with his background in law and policy, make him an ideal speaker for audiences interested in government, public policy, and conservation. David is also involved in numerous non-profit endeavors, and his forthcoming book, "YOU REPORT TO ME, Accountability For the Failing Administrative State," is sure to be an enlightening read.